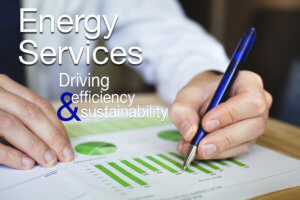 Is your budget season right around the corner? Do you have a growing stack of proposals staring at you that you don't know what to do with? Will you pick the projects that have the most impact for your organization? The Energy Services team at McKenney's is here for you and can help you find answers, not just create more questions.
Let's face it, you have plenty to do every day without the added burden of developing worthwhile projects that will allow your organization to move forward. If you are like most, you have a list of things in disrepair that must be fixed at the bare minimum – just to be able to operate. But what if you also have a list or two of projects that you feel can separate you from your competition? Are the urgent projects getting in the way of the important projects and consuming valuable resources?
Our Energy Services team at McKenney's is built to help you develop a comprehensive strategy and set of solutions that will not only meet your urgent needs but we will help you push towards your bigger goals of making your organization better than your competition – we want you to achieve your important goals as well.
McKenney's can help you create your long term capital improvement plan and prioritize the projects that will best demonstrate the return on investment strategy needed to make these projects a reality. If you were better equipped with answers to the questions you know you will get, don't you think you would have a better shot to receive the funding you need? Answers to, "What do we get in return?", "How much will this save?", "What kind of risk can we avoid if we do this?"
We have solutions to your problems and answers to your questions. Please let us help you move you and your organization forward.
Have a question for our experts? Leave your comment below.