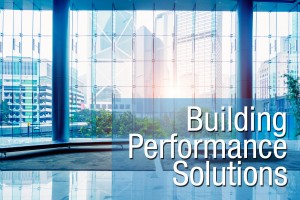 McKenney's has teamed with Trane Advantage in a guaranteed energy performance contract to renovate existing utility plants for the Georgia World Congress Center in Atlanta, GA. Once completed the plant will be a state of the art variable primary/variable secondary facility capable of providing 6500 tons of cooling and 30,000 MBtus of heating for the facility while delivering maximum energy savings to the client.
The building is a 4 million square foot facility operating 24/7/365 with clients from around the world utilizing the space, and customer satisfaction is of the upmost importance. The building loading profile is also very unique given the large size of the trade shows that they service, and the large amount of people continuously moving through the building. This results in a very limited window of time during the year where loads are low enough to support the removal of one of the three existing utility plants, and installation of the new plant during this window was critical. The project team had to work closely with the GWCC engineering team to devise a plan to demolish the existing plant while keeping the secondary systems operational to avoid any interruptions to the facility. Over the life of the building the existing HVAC systems have been expanded several times resulting in an extremely complex system with very limited workable space for new equipment and piping.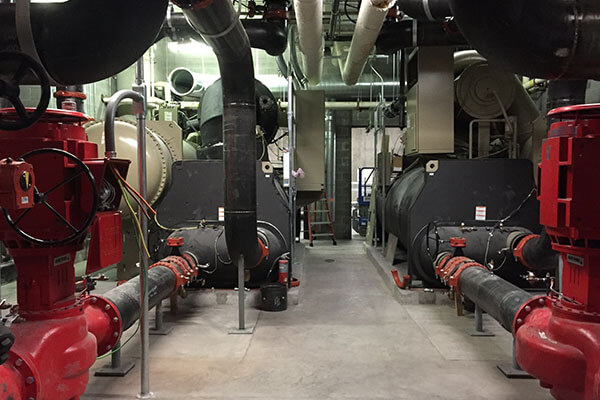 Leveraging the latest in 3D technology McKenneys performed a laser scan of the existing utility plant. Combining this scan with our BIM technology a 3D "as-built" model of the facility was developed. Utilizing this model the project team was able to examine the existing systems to determine how to demolish the existing plant in a way that would not impact service to the building. The McKenney's team was then able to virtually demolish the existing plant, and then place equipment and piping within this revised BIM model. This allowed the project team to maximum the use of McKenney's state of the art pipe fabrication facility to prefabricate materials and help streamline the critical path of the construction schedule. Typical issues such as piping conflicts and equipment clearances were able to be addressed during the design phase with greater accuracy minimizing costly installation and efficiency issues before reaching the construction phase.
Have a question for our experts? Leave your comment below and check out our website for more information.