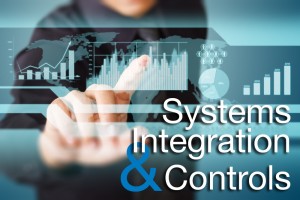 More and more services are being delivered via cloud providers these days—do you use on-line banking?  Keep up with your family and friends via social media?  Prospect for new customer accounts using online services like SalesForce? Have you tried Microsoft Office 365?  All of these are examples of cloud based services.
Cloud Based Data gathering and long term hosting
Businesses today are finding better ways to analyze operational costs.  Energy analysis has become a standard tool for managing utility spend.  For the past few years, companies have emerged offering 'Building Data Analytics' by applying common business intelligence software tools to review building equipment operations and occupant activities.  The goal of these 'Analytics' is to better forecast equipment repair and operating costs, minimize overall utility expenses, and optimize personnel utilization.
The companies who have adopted these new 'Business Intelligence for Buildings' tools have found increased operational efficiencies and more consistent customer satisfaction attributable to predictive fault detection and continuous system commissioning.
These same companies have also reported that acquiring the data from their building systems is problematic in two primary areas—lack of consistent data naming conventions, and building systems lacking compliance with traditional internet protocols such as XML or common database architectures such as Microsoft SQL ®.  Furthermore, the threat of Cyber-attacks on exposed building system connections creates special challenges in this area.
In the past few weeks, several new services have become available that offer data acquisition and secure transport of the collected data to secured private cloud instances.  The data in these secured, private cloud 'warehouses' can then be connected to the business analysis software of your choice—whether in your own servers or on a second cloud service provider.
In the end, it is about the data.  The data is a treasure trove of potential knowledge about a building, its operations and the customers it serves.  I recommend that you begin the quest for a smart, connected building.
Have a question for our experts? Leave your comment below.