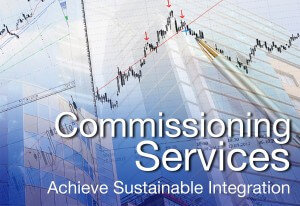 As discussed in our previous blog, "The Benefits of Contractor Commissioning in New Construction", the McKenney's Commissioning group is an important contributor to all McKenney's projects. Our most valuable resource in the Commissioning group is the Commissioning Technician. From mechanical equipment start up to owners training, our technicians are heavily involved in ensuring quality and customer satisfaction.
Our technician's involvement with a project ideally begins before any mechanical equipment has been installed. Getting a good start is always important; we like to kick off a job by conducting a thorough pre-job review in which the entire mechanical system design is reviewed. This ensures that the technician is familiar with the equipment and design intent prior to their first visit.
Once the equipment has been installed, the technician's on-site responsibilities begin. They start with completing mechanical pre-functional assessments and testing. Pre-functional testing checklists are compiled using industry standard installation and start-up procedures. When the project has been completed, these checklists will be exported as a comprehensive project start-up report and delivered to the customer.
Point-to-point verification is a key process that occurs prior to functional performance testing. It is critical to verify every building automation control point as feedback is used to drive mechanical system operation. This process can include anything from testing equipment status inputs to verifying sensor measurements and accuracy. A simple control point address issue can cause significant mechanical system operation issues, making point-to-point verification an essential part of the process.
Join us next time when we discuss the Commissioning technician's responsibilities leading up to and during project turn-over.
Have a question for our experts? Leave your comment below.