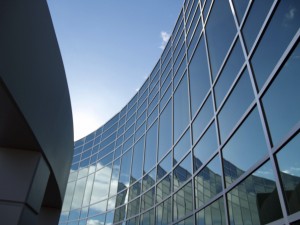 McKenney's completed an office space build-out of HVAC, plumbing and piping on one floor of a multi-level office building in Atlanta, Georgia
The Challenge
A clothing manufacturer shared the office floor with a consulate-general, which allowed no ceiling access due to security concerns and required innovative measures to minimize work-related fumes. The office space had to maintain Class A finishes with completely exposed ceilings, which reveals normally hidden ductwork, plumbing and piping.
The Solution
McKenney's careful pre-planning and years of experience with interiors and tenant projects alleviated disruption to the adjacent tenant and compliance with their security needs. Specialized air quality management by the team prevented the movement of unpleasant fumes. To maintain the office's aesthetic appeal, attractive ductwork and grills were installed to cover exposed components and a supplemental water source heat pump was hidden in the ceiling of a small closet.
The Results
The tenant's aggressive schedule was met—while staying true to the designer's vision—and the mechanical systems in the ceilings add to the appeal of the office interior.
Have a question for our experts? Leave a comment below and check out our website for more information.