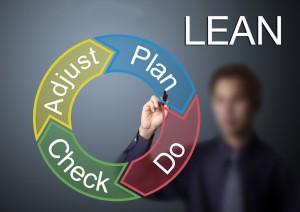 At McKenney's, we are committed to doing everything we can to improve both the quality of our services to our customers and our employees' quality of life, and we are using LEAN to make this a reality!
What is LEAN?
LEAN is the process of continuous improvement by finding ways to provide more value to our customers by eliminating waste from our operations every day. LEAN is a tool we can use to increase the value delivered to customers and create processes throughout the company that makes us all better, faster and more efficient at our jobs.
How does it work?
LEAN is all about getting innovative and engaged! We start by evaluating daily routines for areas that could become more productive. No idea is too small—even improving a process already in place can lead to LEAN results! Once we've found an idea, our teams work together to put it into practice. Finally, we submit our ideas to the LEAN Initiative Program so that results can be tracked and shared.
What to know more? Leave a comment below and check out our website to learn more about LEAN.