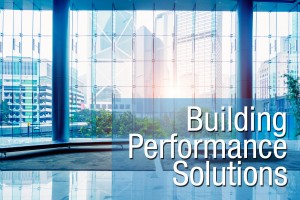 If someone asked you what you could do to support bringing Green Banks to the Southeast, how would you respond? The Southeast Energy Efficiency Alliance (SEEA) decided to take a proactive approach to this ground breaking idea of Green Banks by inviting Bryan Garcia, President and CEO at Connecticut Green Bank, and Jeff Hughes the Director of Environmental Financial Center at UNC Chapel Hill as speakers to their member breakfast that was held at McKenney's.
Bryan Garcia oversees the nation's first state-level green bank. In this role, he is responsible for using limited public funds to attract and deploy private investment into clean energy across the state of Connecticut. The "Green Bank Model" is demonstrating that more clean energy can be deployed at a faster rate while using public funds more responsibly. Bryan gave true insight into Connecticut Green Banks including both their current mission of:
Support the Governor's and legislature's energy strategy to achieve cleaner, cheaper and more reliable sources of energy while creating jobs and supporting local economic development.
Their goals include:
Attracting and deploying capital to finance the clean energy goals for Connecticut.
Developing and implementing strategies that bring down the cost of clean energy in order to make it more accessible and affordable to consumers.
Reducing reliance on grants, rebates and other subsidies and move towards innovative low-cost financing of clean energy deployment.
Bryan was followed by Jeff Hughes the Director of the Environmental Finance Center at the University of North Carolina, Chapel Hill where he works with local governments, not for profit organizations, and private companies to identify and implement innovative methods for financing and maintaining environmental facilities and programs. Jeff answered the question, "What can contractors do to support the development of Green Banks, or similar programs in the Southeast?"
Partner with the environmental community to evaluate different initiatives.
Support state office that provides authority or funding for Green Bank Services, such as: supporting bills that cover different aspects of renewable energy and energy efficiency.
Encourage support from other major employers to fund initiatives
Continue to be involved with SEEA and EFC to brainstorm new strategies to move forward with Green Banking.
Have a question for our experts? Leave your comment below and visit our website for more information.