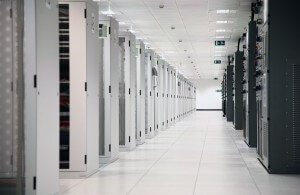 McKenney's installed multiple replacement air cooling units at a large Atlanta data center that remained operational during the course of the project.
The Challenge
McKenney's had to install one new air cooling unit per day at a data center that handles global accounts and has no tolerance for downtime. Detailed provisions were necessary to shut down and remove old units—and install new ones—without disrupting cooling in the massive server room.
The Solution
The McKenney's team carefully planned each step, working long hours to stage installation in sequence so operating units would remain online while each one was being replaced. The structure of the raised floors were modified to supported the unit transfers; removing each old unit and stabilizing the floor for the next new unit. McKenney's also rerouted the ductwork without shutting down the servers.
The Results
All units were operational on schedule with no data center downtime. For another more complicated data center—where space is even more restricted—the customer has requested that the same McKenney's team perform the work.
Have questions for our experts? Leave your comment below and check out our website for more information.