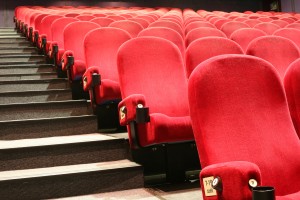 Check out one of the latest projects by our Automation & Control Solutions team — the installation of a highly complex HVAC system at the Riverside EpiCenter multipurpose venue in Austell, GA.
The Challenge
Installing a large chilled water HVAC system to service this 107,000-square-foot facility consisting of a gym, bowling alley, auditorium, meeting and event center required meticulous planning and coordination. With multiple floor and ceiling elevations, significant duct work distribution was necessary. The team also had to meet very precise system performance and theater quality noise requirements.
The Solution
McKenney's used expertise in 3D systems detailing and Building Information Modeling (BIM) for constructability reviews and collision checking of overhead spaces. This technology creates virtual 3D planning models to coordinate all the building systems—including those of other trades involved. Systems were installed in a sequenced layout to ensure the teams met the strict architectural needs and installation schedule requirements.
The Results
McKenney's completed the project on time and within budget—while exceeding the specified system quality requirements.
Have questions for our experts?
Leave your comment below and check out our website for more information.