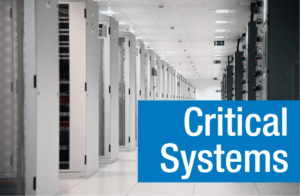 With the onset of 24/7 sports channels, you can track every decision your favorite football team makes, including the big free agent signing, that can potentially turn the fortunes of the team around or set them up for a championship run the following season. When it comes to data centers, the idea of free agency can help you evaluate the potential impact of the big investment.
For an NFL team, landing the right free agent will hopefully produce one or more of the following outcomes: improve the team, fill a deficiency, help sell tickets, retain current talent who realizes you are committing to winning, and most importantly transform a team from good to great. In some cases, free agents who look great on paper do not work out due to incorrect fit with scheme, team chemistry or over-evaluation of talent. The decision to add a free agent is very critical due to the financial implications and the time it takes to recover if it doesn't pan out.
Data center operators are also evaluating the decision on whether to add free agents to their existing data center operation. The free agents available are not 320 lb. defensive tackles, but they can be just as powerful if deployed correctly.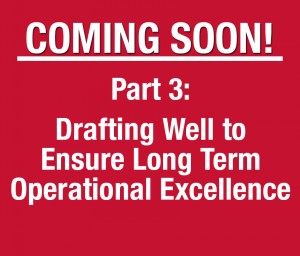 Common free agents for data centers include:
Economizers
Containment
Controls upgrade
Depending on your location and yearly climate, economizers can be a great option to take advantage of some "free cooling." In most cases, the energy savings results in the elimination of energized compressors utilized in mechanical cooling. There are different types of economizers including waterside, airside and now pumped refrigerant systems. You must decide which option is the best fit for your team based on additional factors such as operating conditions, impact on redundancy and allowable risk, because the installation of an economizer without a solid understanding of the risks and rewards can lead to your free agent "riding the pine" and being abandoned in place. However, in most retrofit applications, economizers will have the lowest first cost of the free agents and can be especially impactful when coupled with other free agents such as containment.
Containment deployed in your data center will help ensure that you are getting the most out of your efficiency improvements by allowing for the separation of air streams to prevent hot spots and mixing of supply and return air. Containment can range in complexity and costs: from simple air management strategies including freezer curtain installation, installing ductwork off the top of hot aisle, and blank-offs in the racks; to complete aisle containment systems with doors on the end of the rows. While containment allows you to push the limits of the cooling systems, it can greatly reduce the ability to recover from a cooling failure. For most data centers, it's a great way to reduce energy costs, especially when it is combined with basic air management strategies as well as elevated supply air temperature to the racks, as previously discussed.
One of the most effective additions you can make to your data center's operation is the implementation of a controls upgrade to take advantage of DCIM. DCIM is the sabremetrics of data center operations. It is essentially the process of collecting and analyzing data from every piece of equipment and sensor in the data center to make informed decisions that result in many positive outcomes including energy savings. Of all of the free agents, a controls upgrade has the widest reaching impact on the overall operation including training, re-deployment of resources and other effects from testing and commissioning during the initial and subsequent upgrades. A controls upgrade is franchise free agent you add to your team to maximize the capabilities of the existing systems.
Most teams in the NFL who are consistently at the top of their division draft well and have learned that they do not want to solely rely on free agents to put together a competitive team. To draft well you have to know your team, correctly evaluate the talent coming out of college, and most important have a forward looking 5-10 year vision for your team. Next time we talk about how to develop this vision for your data center.
Have a question for our experts? Leave your comment below or contact our team directly at critical.systems@mckenneys.com.