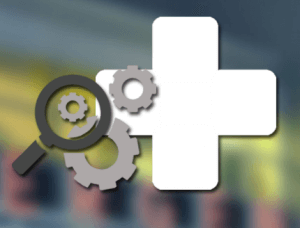 Healthcare facilities depend on complex, interconnected systems that must operate with precision and reliability. To identify and eliminate compromised performance and efficiency, we offer a comprehensive, systematic retrocommissioning (RCx) process to identify and implement cost-efficient operational and maintenance (O&M) improvements.
RCx is a cost-effective approach to improve system performance in buildings facing problems stemming from performance degradation or design and construction issues. Our RCx team detects the root causes and then either implements or recommends measures that will systematically improve a building's systems so they operate more efficiently, effectively and reliably for many years.
Also known as forensic engineering, this service enables healthcare facilities to solve operational issues, improve energy efficiency and reduce operating costs.
Results
Diagnostic monitoring & testing
Optimized system operation
Identifications of energy cost reduction measures
Implementation of low cost/high impact results
Identification & implementation of training needs
Comprehensive approach
We offers a comprehensive, cost-effective RCx solution to identify and perform cost-efficient improvements.
Knowledgeable RCx professionals
Our team will assess existing systems and provide strategic recommendations to improve performance.
Continuous support
We provide training to ensure that your facility operator can maintain the equipment and respond to occupant requests.
To learn more, visit www.mckenneys.com/RCxHCR. And check out our brochures below to learn about our full range of services!