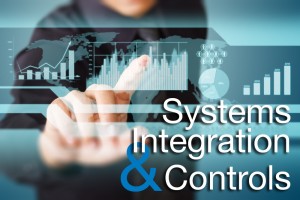 This year, I attended Realcomm, an industry conference focused upon the application of technology in the real estate industry. This event is co-located IBcon, a newly minted gathering focused on the emerging field of intelligent buildings. My takeaway is that the real estate industry is undergoing a dramatic change in the area of the rapid ingestion of technology. I saw technology to enhance everything from property leasing, work order management, tenant retention, property evaluation, life cycle forecasting, occupant comfort, physical security, and on and on.
I have attended these type conferences many times in my career and can say that there have been very few instances in that time where I saw anything that I felt represented true change. That is not the case this year. At this year's event, Intel (yes, the PC processor company) showcased their new buildings-based business unit and their chip level technology, which enables real time process variable monitoring (temperature, humidity, pressure, etc.) and real time control (start/stop, increase/decrease) of a building's HVAC equipment. A key advantage to Intel's solution is the incorporation of network security at the chip level. Traditional control systems dealt with real-time control first and then sought to create a secure environment around the control system components, almost as an afterthought. Intel's approach begins with security as a fundamental building block and then permits the controls application to be built on top.
If that were not enough, Intel's solution also includes data analytics at the chip level. Basically, each thermostat in a commercial, educational, healthcare or industrial building becomes a smart device able to communicate with and understand other smart devices on the network. Let's say a building's control system network is connected to the national weather service through an internet connection. Based on information the network is receiving, each thermostat can automatically adjust its settings to take into account the current outdoor weather conditions and local occupancy. Additionally, these smart devices are also inherently secure, so the building owner can be assured that their building systems cannot fall victim to external computer hackers.
Intel has partnered with the world's largest manufacturer of HVAC equipment Daikin to begin their US roll out of their intelligent buildings offering, and based upon what I have seen, this is just the beginning of where Intel's intelligent equipment products will be found.
Have questions for our experts? Leave your comment below, check out our website, or contact our team directly at acs@mckenneys.com.