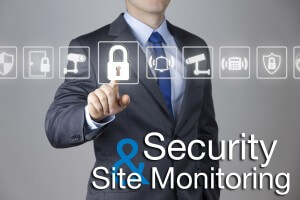 Today's technology allows security systems to not only fulfill their primary purpose of physical asset protection but also dynamically interact with an organization's day-to-day operational needs and provide useful business and building intelligence data. As a security integrator ourselves, we know that keeping our own security systems updated is key to the operation of our large corporate campus.
McKenney's has been in business for over six decades with many of those years at our current Atlanta location. As the need to serve our customers has grown over the years, so too has our facility.  Our LEED® Gold campus now spans over 12 acres and is headquarters for over 950 team members.
Like many of our customers, our facility's physical security system is quite complex. Additions and alterations have been made over time, and although thoughtful consideration was given to each modification, the incumbent systems were no longer capable of easily meeting the various growth and operational demands placed upon them.  Recent construction projects on our campus created the optimum opportunity to perform a comprehensive assessment of our own requirements and to create a master plan for a campus-wide security upgrade.
Accessible from most web-enabled devices, current security system technology offers unparalleled management and control of intrusion detection, access control and CCTV systems. Intelligent video analytics allow us to display and record by exception or exclusion. Want to display and record video only if someone wearing a red shirt enters the field of view? The possibilities are virtually limitless.
Very powerful when deployed properly, there is little doubt that modern security technologies have become critical tools to risk avoidance, productivity enhancements, and business success. Regardless of size and scope, today's security systems are deeply intertwined within and touch many different aspects of an organization's core principles and practices. Therefore, it advisable to identify and engage the appropriate stakeholders when considering major physical security changes to ensure all concerns are addressed.
For example, those involved in providing input for our security assessment and upgrade included members of our executive leadership team, human resources, risk and safety, logistics and facilities, and our internal IT group.
Oftentimes, a security assessment will include questions such as:
If moving to IP-based technology, is the existing infrastructure capable of supporting the requirements?
Is it possible or advisable to repurpose any of the existing system's components and migrate as maintenance needs dictate?
What integration needs exist: access control and video? Integrated badging? SQL, LDAP or Oracle identify import, system partitioning?
Is vehicle tag or facial recognition abilities part of the requirements?
What role does intrusion detection play? Is auto arm/disarm applicable? What about offsite event monitoring? And what technology for transmission should be utilized?
Are there requirements for building automation and management integration? What about room temperature, leak detection or other industrial process supervision?
What are the requirements for records retention? How and when are backups performed and by whom?
What is the best way to design the system to accommodate future growth and operational changes without over-engineering and incurring the associated cost?
Remember, while the process may seem daunting at first, it does not have to be. With the right partnership, planning and preparation, a successful project is ensured. Our own security specialists will be executing the upgrades on the McKenney's campus, which will be staged over the next several months. I look forward to providing updates was we move along in the process.
Have a question for our experts? Leave your comment below or contact them directly at security@mckenneys.com.