Contact MCKENNEY'S ToDAY TO REPAIR OR REPLACE
Complicated HVAC systems are a thing of the past. Modular designed SWUD systems (Self-Contained Water-Cooled Unitary Device) or SCU (Self-contained Units), are the easiest, most reliable solution due to their modular design. McKenney's can install SWUD systems quickly, while doing it right.
IS IT TIME TO REPAIR OR REPLACE?
---
---
---
McKenney's can help identify whether to repair or replace your existing commercial HVAC system. We have the resources and capabilities to analyze, plan, and determine the best solution for your facility.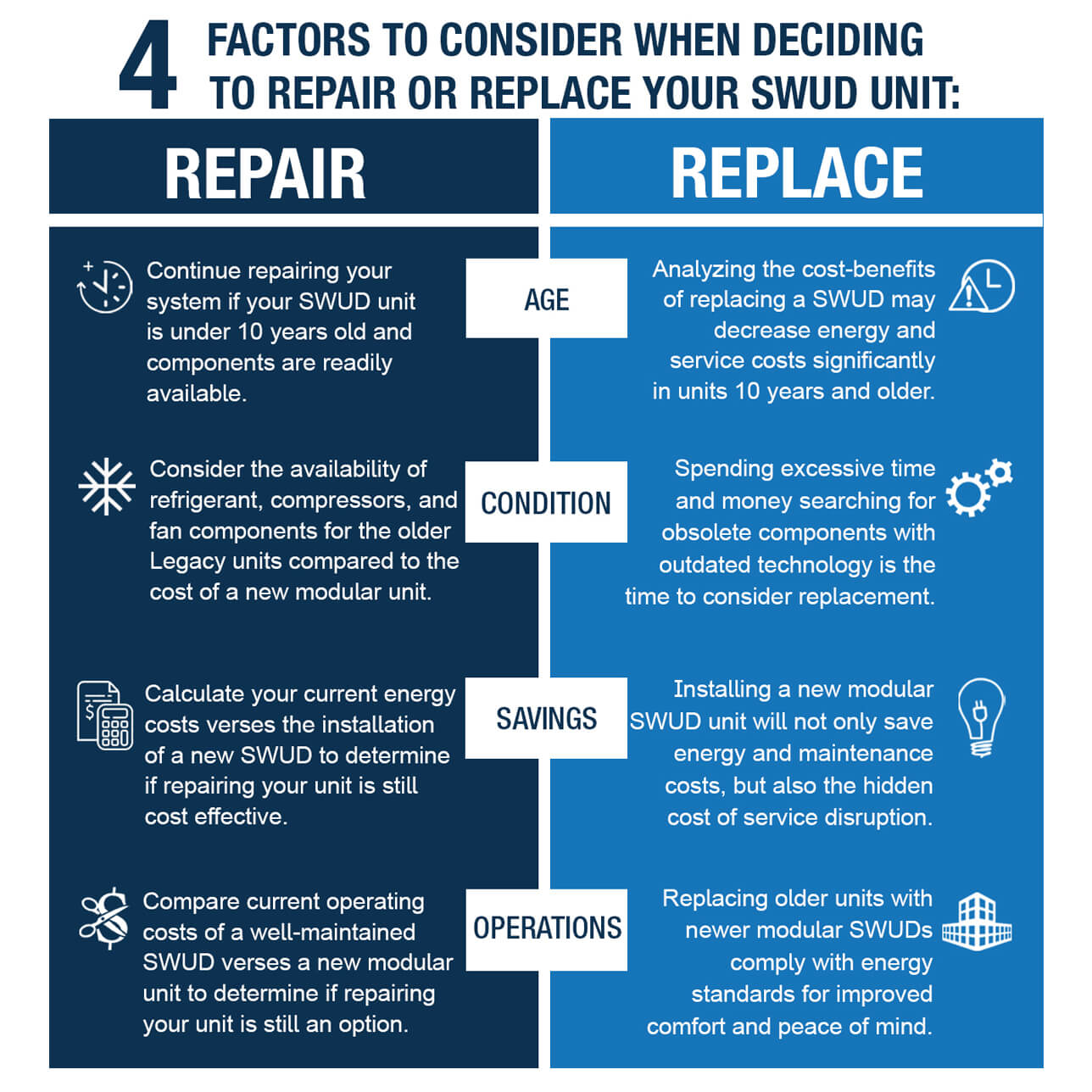 What's the cOST of doing Nothing?
---
---
---
Decreased system efficiency, disruption of service, tenants' discomfort and loss of profitability are all costs of doing nothing. Ignoring problems with your SWUD is far more expensive than assessing whether it is time to repair or replace your system. Be proactive in solving the issues than dealing with an emergency. McKenney's can help.
Contact MCKENNEY'S ToDAY TO REPAIR OR REPLACE
CHOOSE A COMMERCIAL CONTRACTOR YOU CAN TRUST FOR YOUR SWUD REPLACEMENT OR REPAIR. CHOOSE MCKENNEY'S.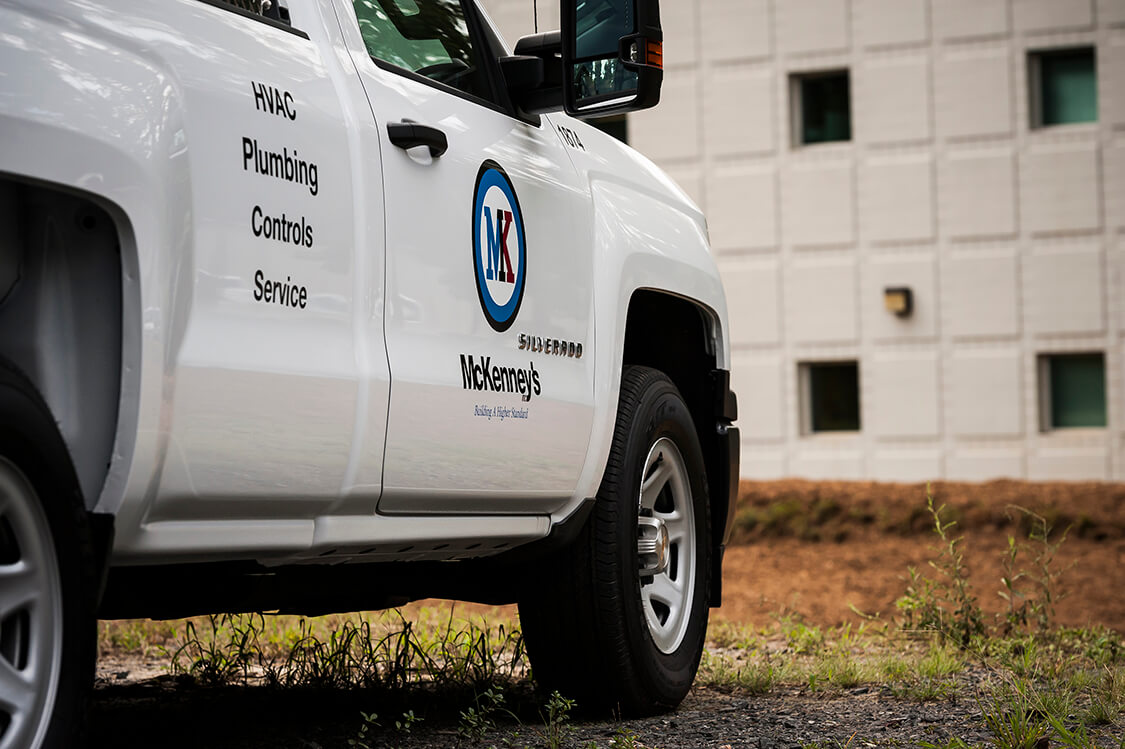 FULL SERVICE PROVIDER
---
For over seven decades, McKenney's has been the Southeast's most trusted name in facility construction, operation, and maintenance, We have processes to ensure that your SWUD / SCU installation or repair will be done right and on-time. Our project and field leadership, fabrication, engineering, installation, startup, and commissioning resources ensure the highest quality service at every stage of your building.
---
ZERo-INCIDENT SAFETY CULTURE
---
McKenney's is committed to changing the perception of safety in our industry. Our number one goal at McKenney's is to ensure employees return home safe and sound. We urge our employees to never take shortcuts that compromise the safety of themselves and others. We have a "zero-incident" safety culture that positively influences our performance to reduce potential risks.
---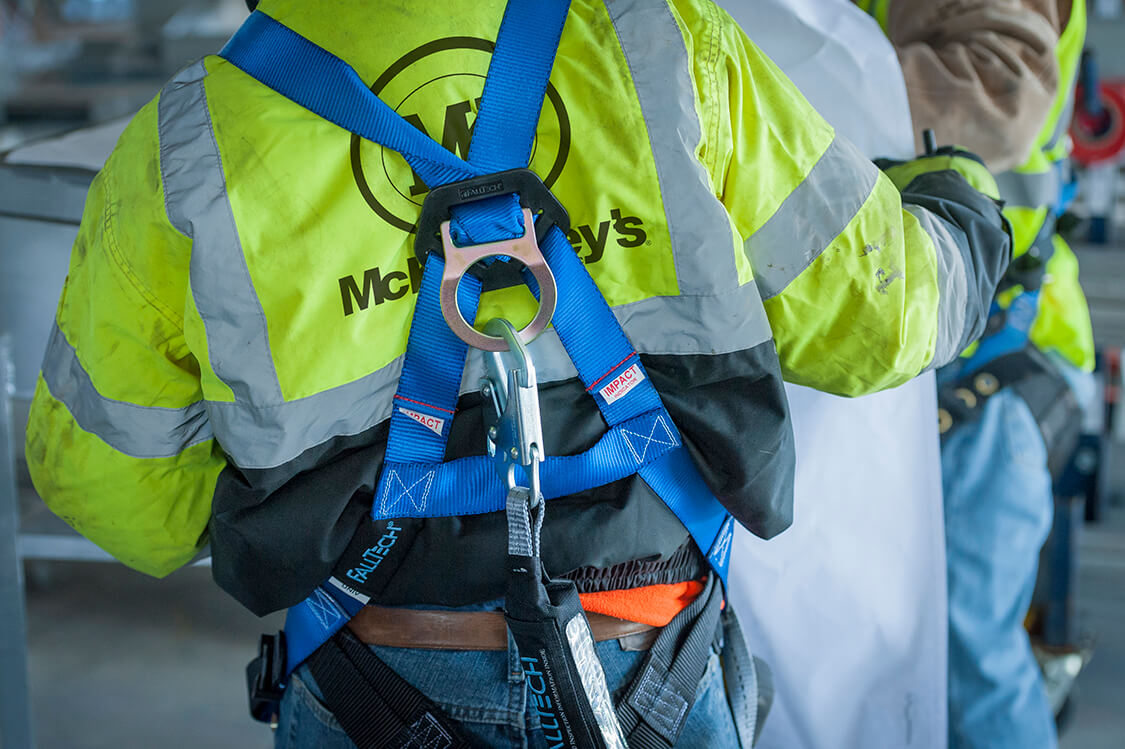 ---
---
INSTALLATION efficiency
---
By concentrating on the early development of the overall project schedule, McKenney's focuses on executing short interval commitments, not just the end date. This short-term planning ensures the installation of your SWUD / SCU will be completed on schedule with minimal disruption to your business. In addition, our state-of-the-art fabrication shops give us the ability to produce multi-trade assemblies and fabricate items in a controlled environment, saving considerable time and cost.
---
Highly-trained Technicians
---
McKenney's service technicians are trained at a higher level than what is normally required from technical schools. In 2021 our technicians completed an average of 40 hours of training per person, including certifications such as MSCA Star and MSCA Green Star. Our team of technicians use GPS-equipped vehicles to provide services to your SWUD unit as quickly as possible with 24x7 availability.
---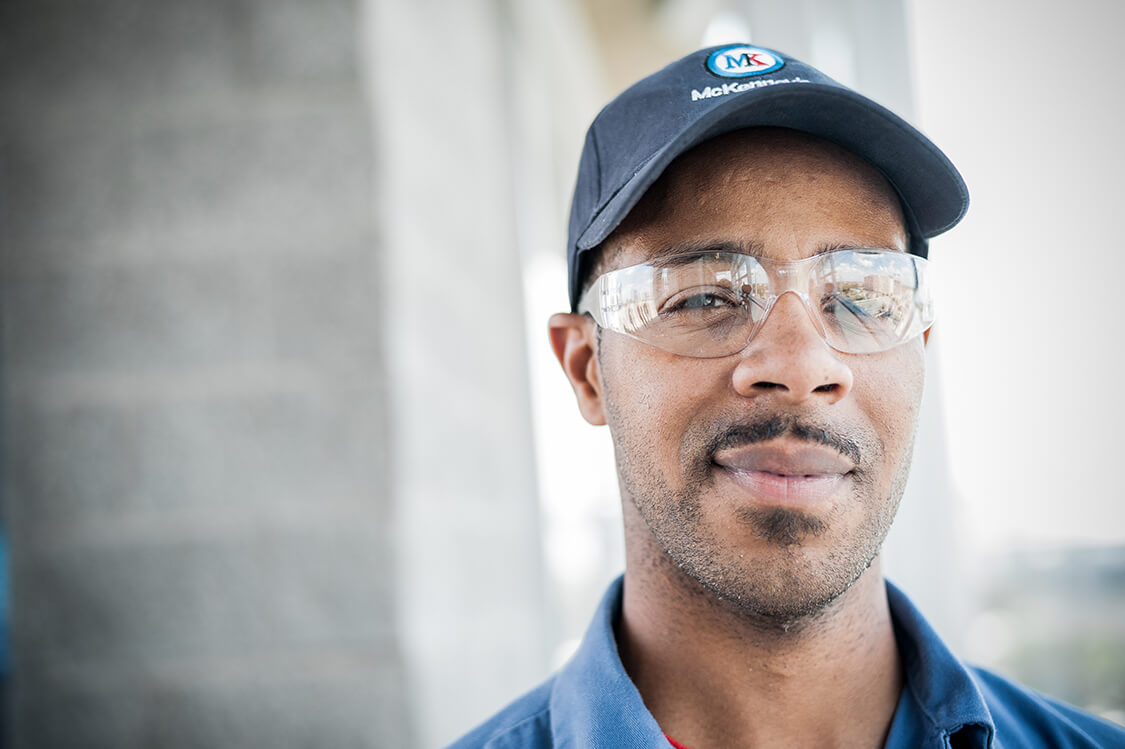 Contact MCKENNEY'S ToDAY TO REPAIR OR REPLACE
EXPERIENCE TO MAKE YOUR PROJECT A SUCCESS
---
"It was a pleasure working with the McKenney's team on our recent project...[they] explained the process every step of the way and delivered results. Another successful project where McKenney's exceeded our expectations."
---
Director of Facility Operations
---