Self-Contained Water Unit Device (SWUD/SCU)
---
With stringent safety standards and an impeccable reputation as a mechanical service provider, McKenney's takes on the stress of installing and replacing SWUD / SCU units for building managers and commercial property owners so tenants remain safe and comfortable.
---
IS IT TIME TO REPAIR OR REPLACE?
---
---
---
McKenney's can help identify whether to repair or replace your existing commercial HVAC system. We have the resources and capabilities to analyze, plan, and determine the best solution for your facility.
What's the cOST of doing Nothing?
---
---
---
Decreased system efficiency, disruption of service, tenants' discomfort and loss of profitability are all costs of doing nothing. Ignoring problems with your SWUD is far more expensive than assessing whether it is time to repair or replace your system. Be proactive in solving the issues than dealing with an emergency. McKenney's can help.
Contact MCKENNEY'S ToDAY TO REPAIR OR REPLACE
DON't Let AGING SYSTEMS WORK AGAINST YOU
---

---
---
---
---
With rising energy costs, an expiring SWUD / SCU unit can underperform, waste energy, and cause frustration in gaining traction on your energy savings.

---
---
---
---
An expiring SWUD / SCU unit can disrupt daily operations—causing discomfort to your tenants. It can also increase your overhead and operating expenses.

---
---
---
---
Continuous repair on older SWUD / SCU units systems can increase your service and maintenance costs in the long-run.

---
---
---
---
The escalating prices of refrigerant for expiring SWUD / SCU units are becoming cost prohibitive, and components for these older systems are becoming difficult to source.
---
We understand company budget constraints. McKenney's will partner with you to manage your overhead and keep operating expenses low. We will work with you to ensure your system can operate as long as possible.
---
We analyze your operational needs to enhance our understanding of your facility. Since we are not tied to a manufacturer, we can provide impartial input to determine the best HVAC system/AC unit for your facility.
---
Our certified service and maintenance technicians provide innovative, value-added HVAC service as quickly as possible with 24x7 availability to extend equipment life, reduce downtime, and increase building efficiency.
CHOOSE A COMMERCIAL CONTRACTOR YOU CAN TRUST FOR YOUR SWUD REPLACEMENT OR REPAIR. CHOOSE MCKENNEY'S.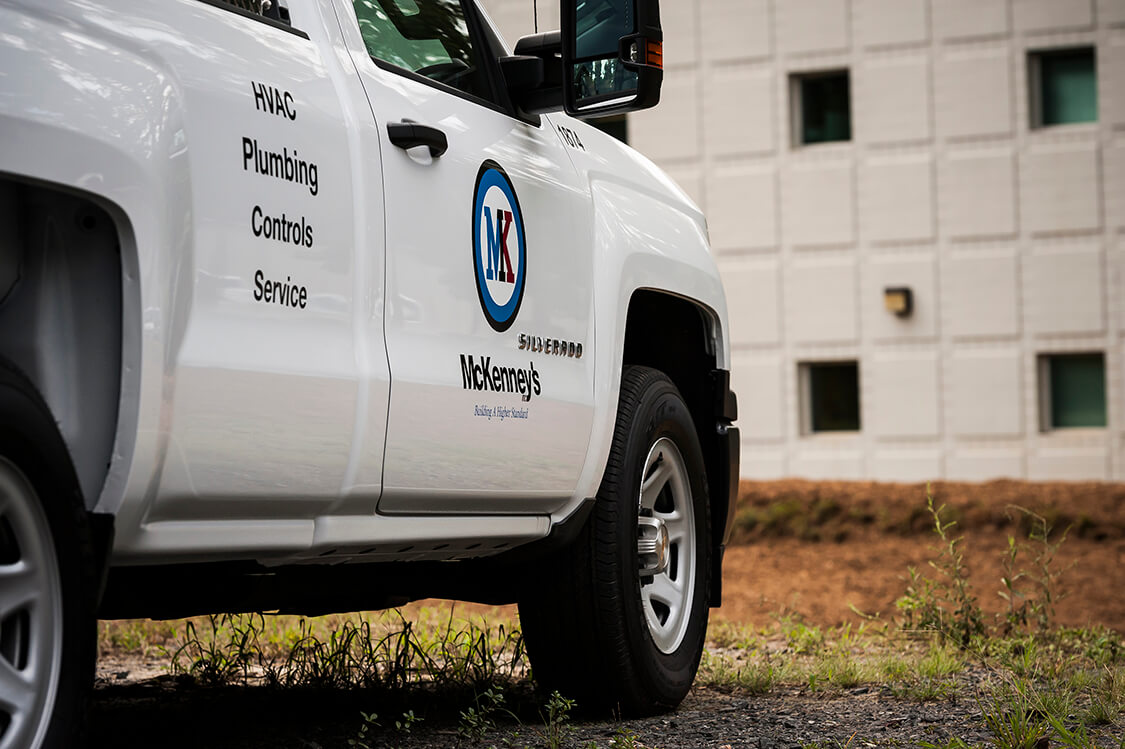 FULL SERVICE PROVIDER
---
McKenney's has invested in processes to ensure that your SWUD / SCU installation or repair will be done right, every time. We have project and field leadership, fabrication, engineering, installation, startup, and commissioning resources to ensure cost-effective delivery of the highest quality service.
---
ZERo-INCIDENT SAFETY CULTURE
---
McKenney's is committed to changing the perception of safety in our industry. We developed a "zero-incident" safety culture that positively influences our performance and quality. Our customers can trust us as a partner knowing their jobs are in goods hands with McKenney's.
---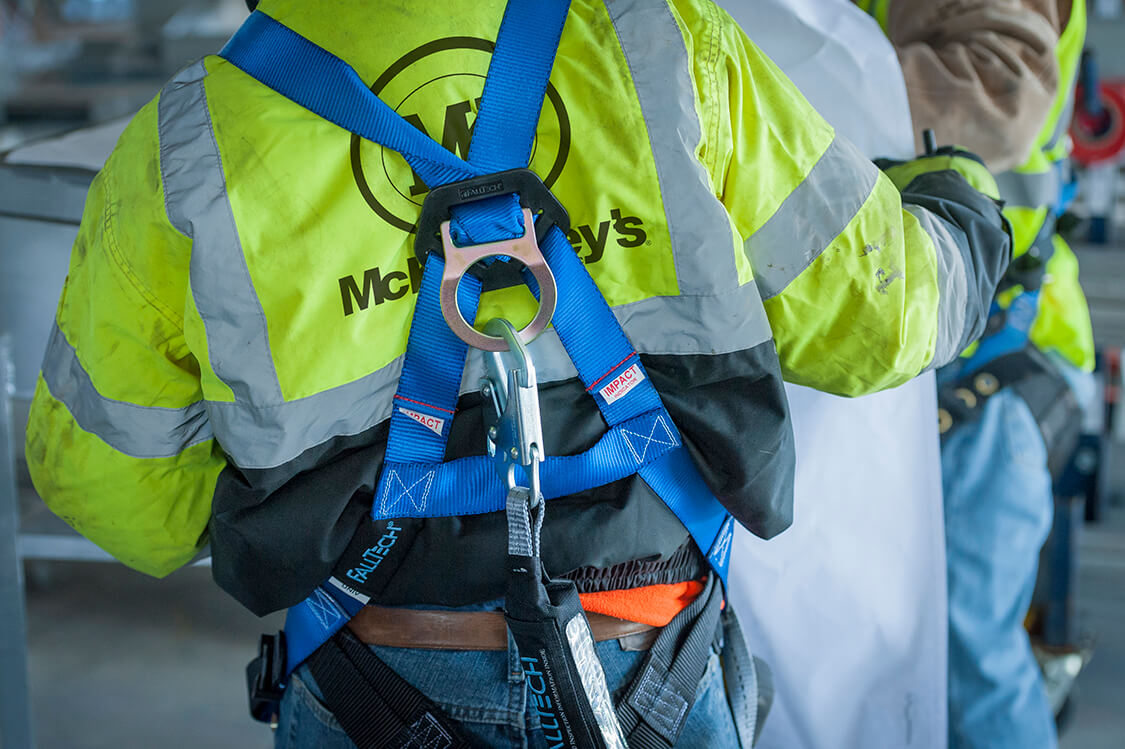 ---
---
INSTALLATION efficiency
---
McKenney's priority is getting the job done efficiently with minimal disruption to your staff. By short-term planning and scheduling with our trusted partners, we ensure the installation of your SWUD / SCU will be completed on schedule.
---
Highly-trained Technicians
---
McKenney's use GPS-equipped vehicles so our highly-trained service technicians can provide innovative SWUD / SCU installation and maintenance as quickly as possible with 24x7 availability.
---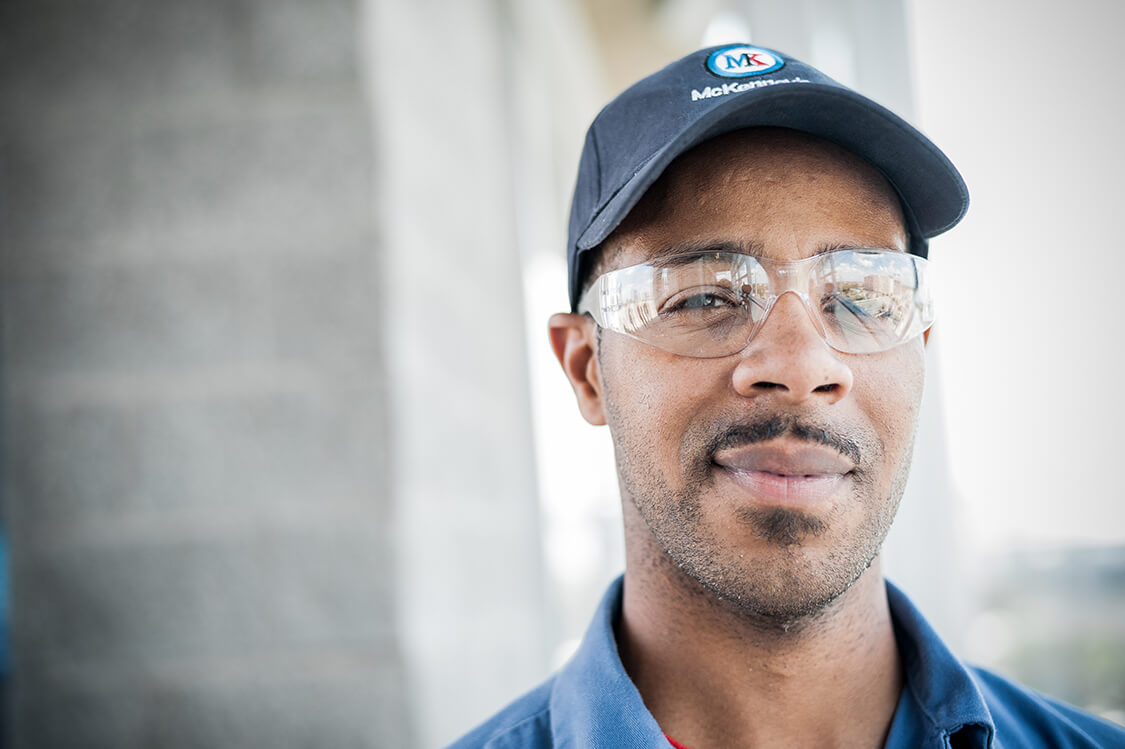 An EFFECTIVE SOLUTION FOR YOUR SELF-CONTAINED UNIT (SWUD/SCU)
---
McKenney's understands your frustration when your capital needs conflict with budget constraints. Higher maintenance costs take away from the capital budget that could be used for upgrades. You need an effective solution that alleviates stress.
---
McKenney's takes on the stress of the installation and replacement of your commercial SWUD / SCU system for building managers and property owners so tenants remain safe and comfortable.
---
Unlike other mechanical service providers, McKenney's has 75 years of experience and an impeccable reputation in the HVAC industry. We are the experts in start-up and commissioning and provide turn-key service—from the disposal of the legacy SWUD units to the complete installation of your replacement self-contained water unit device (SWUD / SCU).
---


---
A SWUD is a self-contained water-cooling unitary device. With the complete mechanical system designed within, SWUDs are compact units that allow for total cooling and conditioning of commercial buildings. Since SWUDs / SCUs are modular, they install more efficiently, fitting through most commercial hallways and elevators.
---
The older commercial legacy SWUD units are expiring. Anything 20 years or older will eventually require replacement as refrigerant, compressors, and fan components are getting more difficult to find. The energy savings are inherent in the installation of new SWUD units.

---
Especially when confronted with a difficult economy, McKenney's can help drive decisions on where dollars are spent for your operating expenses. McKenney's Energy Services can support your ROI objectives and help determine if repairing your unit is still cost-effective by comparing your current energy costs with installing a new SWUD / SCU unit.
EXPERIENCE TO MAKE YOUR PROJECT A SUCCESS
---
"It was a pleasure working with the McKenney's team on our recent project...[they] explained the process every step of the way and delivered results. Another successful project where McKenney's exceeded our expectations."
---
Director of Facility Operations
---