Proven performance for
New Construction projects
McKenney's has developed a wide-range of services for every stage of your building's lifecycle—from Design and Build to Manage and Maintain. For over seven decades, we've combined superior mechanical construction expertise and proven processes with professional engineers and skilled tradesmen to provide high-quality solutions and exceptional performance. We're uniquely positioned to deliver single-source, full-service accountability for every project, every time.
---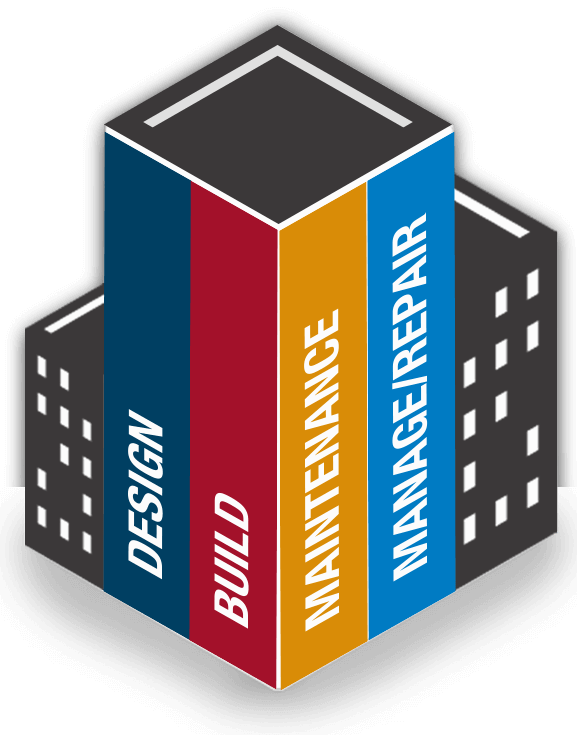 Design
Our commitment to efficiency is by design. By evaluating design alternatives in real time in collaboration with customers and partners, we can weigh investment costs, operating costs and make educated decisions that add value — without stalling schedules or inflating budgets. Our dedicated team of talented designers and engineers use state-of-the-art techniques and modeling technologies to ensure quality is never compromised during any stage of your building's lifecycle.

Our Services
Build
Some things are out of your control. McKenney's ensures your building isn't one of them. We provide the tools and resources to help you make innovative decisions regarding your building. Our expertise in building information modeling (BIM), prefabrication, and pre-assembly streamlines construction for high-quality mechanical, electrical, and plumbing systems. We integrate systems commissioning into the workflow of every project, and our experienced teams ensure all systems and equipment meet your design specification—just like we planned.
Our Services
Experience in Every Market
From healthcare to mission critical and anything in between, we offer solutions for a wide range of markets, so whatever your needs, we're here to help.
Momentum is building
Experience matters—so do results. Discover how McKenney's works with designers and builders to install innovative systems and solutions that optimize performance for a wide range of customers and facilities.
---
Our Performance
Our prefabrication and BIM services reduce jobsite waste by 50 percent.
We have completed over 99 percent of all projects on schedule.
Some of Our New Construction Projects
---