Proven performance for
Existing Building projects
McKenney's has developed a wide range of services for every stage of your building's lifecycle—from Design and Build to Manage and Maintain. For over seven decades, we've delivered responsive, innovative, value-added building services that exceed expectations. Our highly trained service and control technicians, pipefitters, plumbers, and sheet metal workers use GPS-equipped vehicles to reach you as quickly as possible, with 24×7 availability. For every customer, the McKenney's team delivers fast, responsive, high-quality service to ensure smooth operation, happy occupants, and a healthy bottom line.
---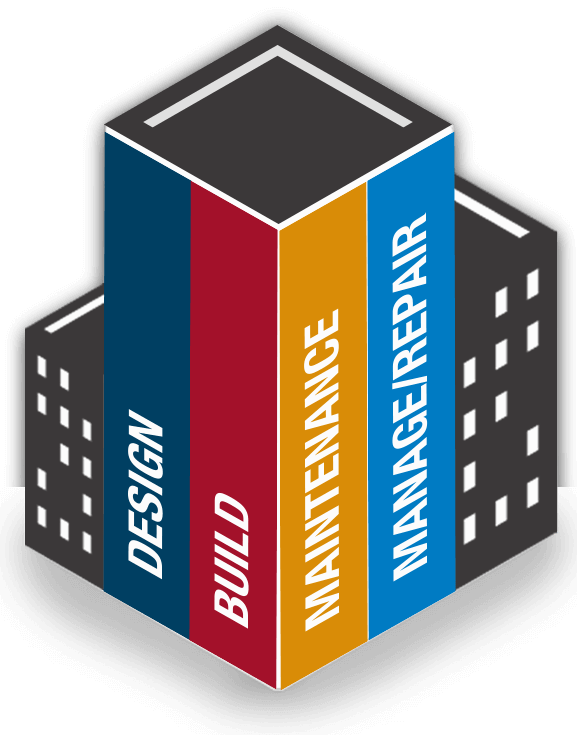 Maintenance
The best way to solve problems is to prevent them. We offer the expertise and resources to deliver proactive, innovative services to ensure that your systems run longer, more efficiently and more reliably. Our specially trained staff—comprised of technicians, controls technicians, commissioning technicians, plumbers and more—is available anytime with one phone call. As a single-source provider, we customize our response to meet unique manufacturer and industry needs with unparalleled speed, agility and accuracy.
Our Services
Manage/Repair
Some things are out of your control. McKenney's ensures your building isn't one of them. We provide the tools and resources to help you make smarter building management decisions. We combine intelligent technology with proven expertise to create versatile operating platforms with a single point of control. We customize solutions and leverage available resources, including open protocols and existing infrastructure, to create seamless connections between manageable systems that reduce operating costs and improve efficiency.
Our Services
Experience in Every Market
From healthcare to mission critical and anything in between, we offer solutions for a wide range of markets, so whatever your needs, we're here to help.
Managing to make a difference
Experience matters—so do results. Discover how we've helped a wide range of unique customers manage their mechanical systems, automation and controls, energy-related initiatives, and more to create reliable, flexible and sustainable environments.
---
Our Service Team
We have over 300 technicians and field teams ready to meet your service needs.
We have over 60 mobile crews dedicated to your renovation needs.
Some of Our Existing Building Projects
---